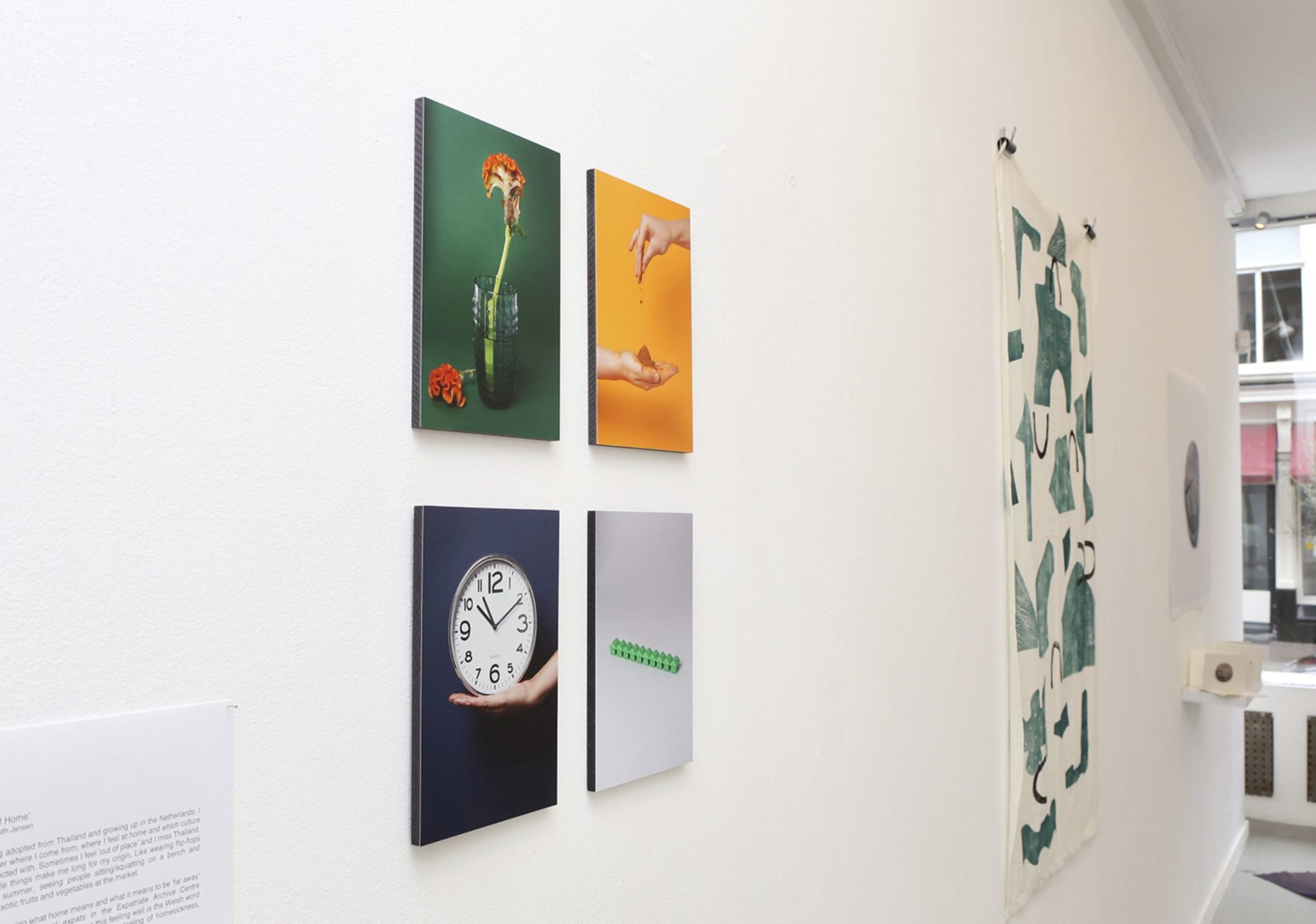 "Recycling in Photography"
Thomas Nondh Jansen photographer and children's book maker often takes photos in his home, garden and kitchen. From coffee socks, spray straws to a refrigerator full of tomatoes and a plastic dishwashing. In this way he looks at daily life with a great deal of imagination and wonder.
Thomas notices that themes such as sustainability and are becoming increasingly important in his own life. He tries to eat less meat, use less plastic and collect it separately and he has no car (partly due to the lack of a driver's license). He also uses a lot of vegetables, fruit and natural colors in his photos, which means that he is often asked by newspapers and magazines to take a photo about sustainability.
One day during one of his education lessons at a primary school, a child shouts that "he can say so but the pictures are not good for the environment at all." in the meantime, they are often full of plastic, contain an abundance of fruit and vegetables (or which viewer does not know what happens) and he realizes that after a photo shoot a lot is thrown away. This is a great surprise to him.
Because although my wife uses almost all of the remaining fruit and vegetables in pasta, sauces, pies and jam, I rarely reuse in my photography. From the plastic or the cutlery, the straws to the paper background. I also print everything again for exhibitions and then have it framed. Since this comment, I wonder what the possibilities are for reuse and sustainability within the medium of photography.
Especially for this exhibition, Thomas is investigating the possibilities of reuse and recycling in photography. From printing on the back of old photos and printing on recycled paper to using previously shown work (which means that nothing new has been produced). Thomas is also experimenting with the manufacture of new frames from old photo pops such as plastic cutlery and straws. You've gotten used to the search of 2nd hand photo frames that have been found at various thrift stores and transforms old packaging into a new photo frame. For example, Thomas investigates the possibilities of reuse and recycling within the photography medium and he gives a second life in a humorous way to things and products that are normally quickly thrown away in photography.(must run better in terms of sense).
You can contribute yourself by purchasing one of the photos and displaying them in a new place (and even giving them a 3rd life).
Sustainable photography:
Do you also want to learn how to photograph in a sustainable way? During a one-hour photo clinic, Thomas will teach you to look differently at " junk " and you will work together to create your own work with residual material. Re-using material and making a beautiful composition for a photo play a major role in this workshop. If you have something else that you would like to use to create a still life, take it with you and see with Thomas how you can process it!